White Lights
>>Metal Torch Light -- 50% OFF
---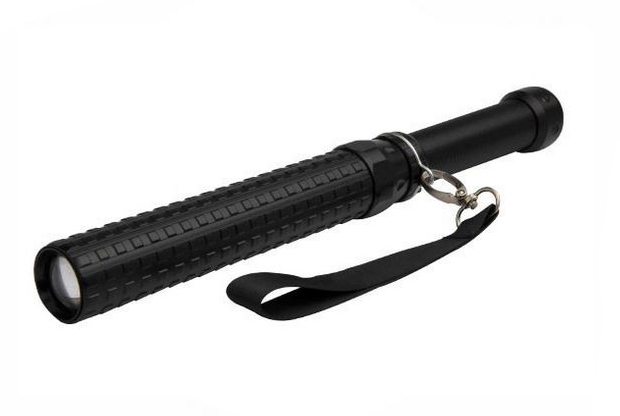 This is a unique product. This is a metal baton that also serves as a bright, white light. It is about 12.5 inches long and extends to about 15.5 inches. This item is a professional long-shaped LED security baseball bat, which is made of high-grade aluminium alloy material for durable to use, and features waterproof design to make it great for security, guard, self-defense, hunting, outdoor climbing, illumination, etc. This is just one cool flashlight.
- Oxygenation aluminium can be used a long time 
- Rubber switch makes the flashlight more beautiful
- Lighting Color: White 
- Ultra bright LED, and long life time:100,000 hours 
- With zooming function to adjust lighting circle. 
- Powered by 3 AAA batteries (not included). 
- Waterproof design (but don't put it into water for long time), suitable for outdoor environment, adverse weather conditions